Wireless Chargers
Baseus Swan 2-in-1 Magnetic Wireless Charging Bracket
---
Up to 10W charging dock
Compatibility: Charging stand: Only compatible with iP12 series
6 Months Warranty
Rs.11,500.00
or make 3 interest free instalments of Rs.3,659.42 with Koko
Delivery Information (Estimated Delivery Time)
Colombo 1 -15 (1-2 Business Days)
Colombo Suburbs (1-4 Business Days)
Other Areas (2-7 Business Days)
Xpress Delivery Available for Colombo 1-15 and selected suburbs only.
Baseus Swan 2-in-1 Magnetic Wireless Charging Bracket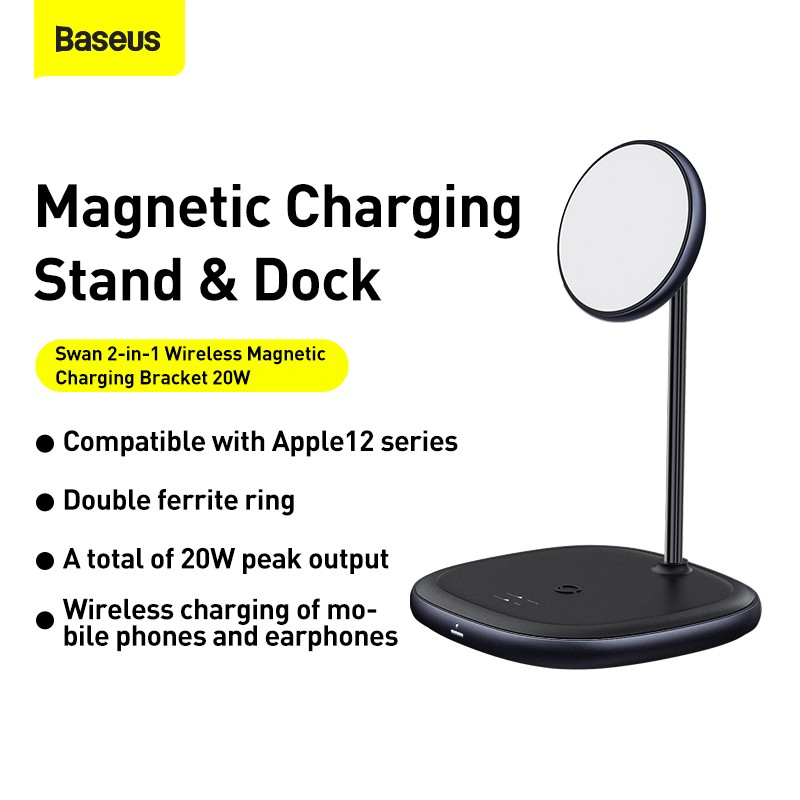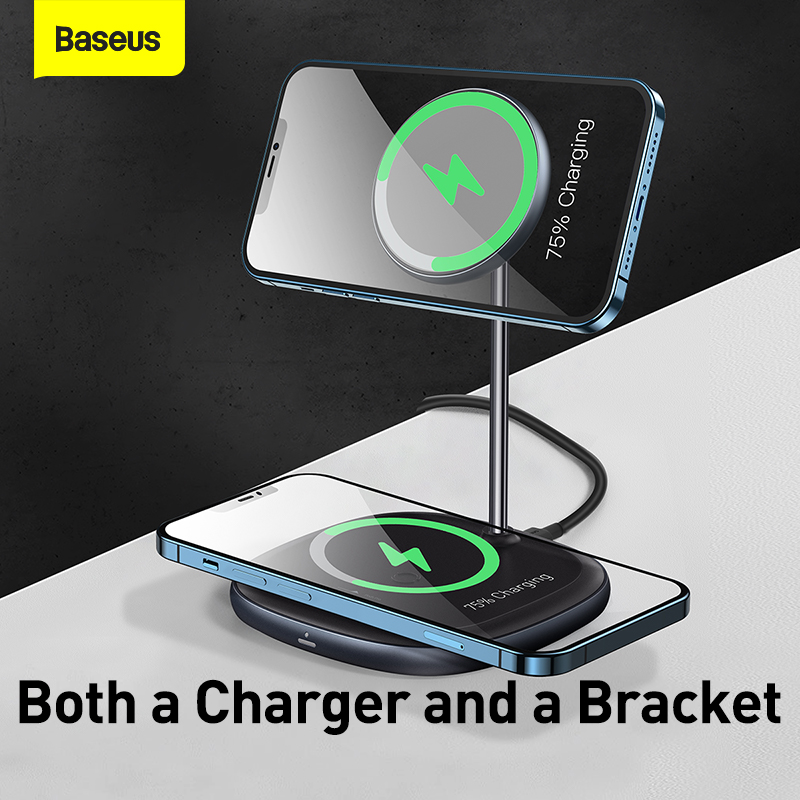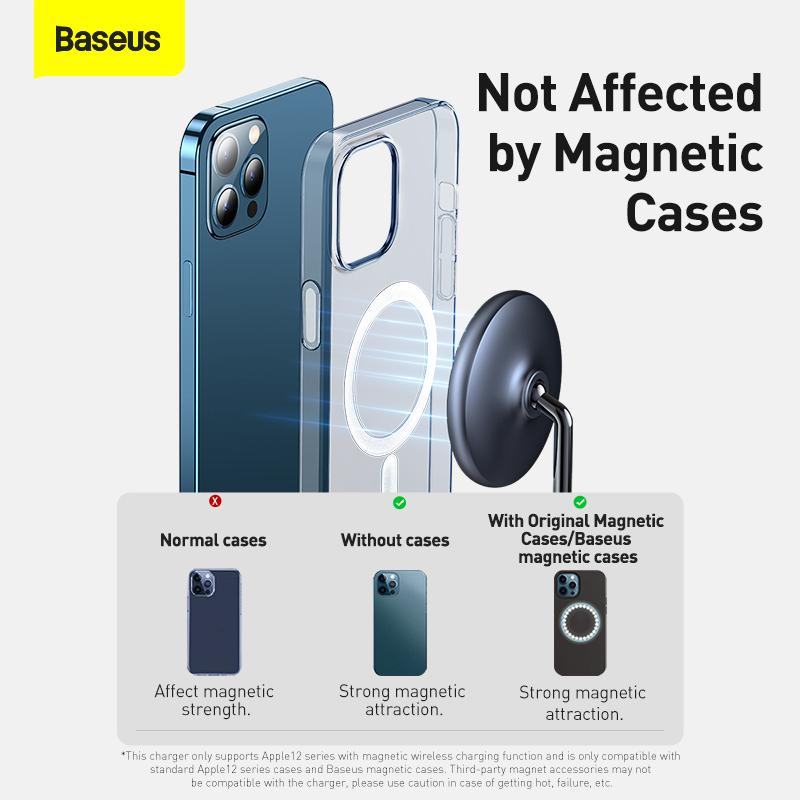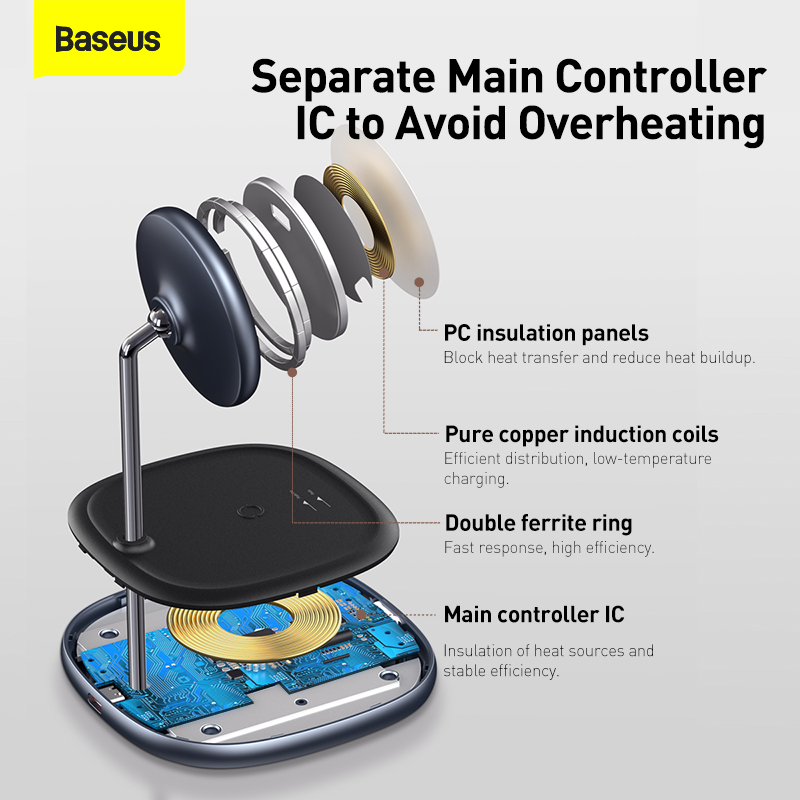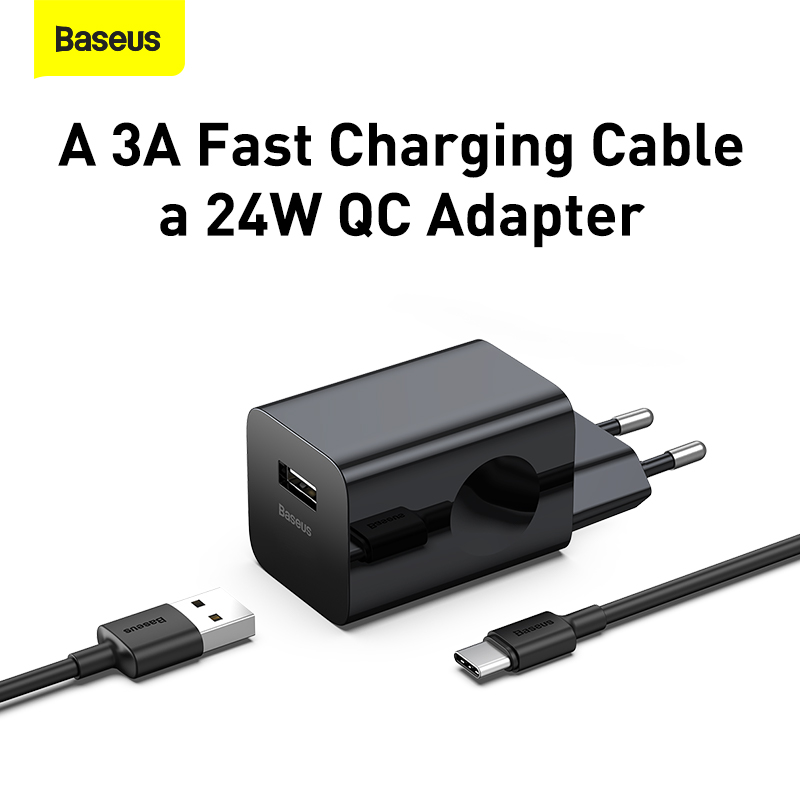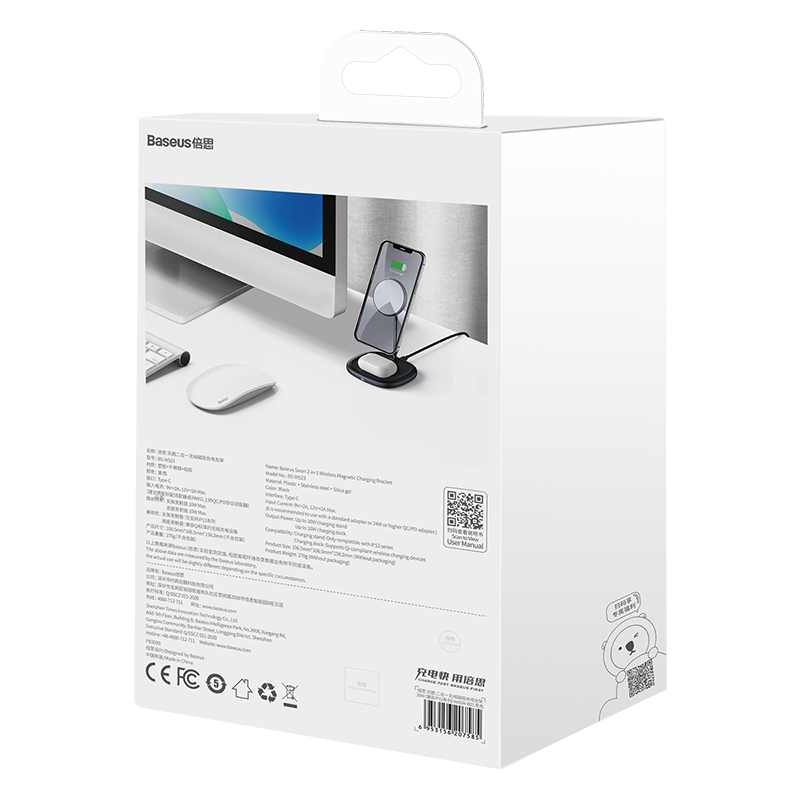 Brand: Baseus
Name: Baseus Swan 2-in-1 Wireless Magnetic Charging Bracket 20W ( suit for iP12)
Model: BS-W523
Material: Plastic + Stainless Steel + silica gel
Color: Black
Interface: Type-C
Input Current: DC 9V/2A, 12V/2A Max.
(It is recommended to use with a standard adapter or 24W or higher QC/PD adapter.)
Output Power: Up to 10W charging stand
Up to 10W charging dock
Compatibility: Charging stand: Only compatible with iP12 series
Charging dock: Supports Qi-compliant wireless charging devices
Product Size: 106.5mm*106.5mm*158.2mm (Without packaging)
Product Weight: 270g (Without packaging)
Based on 0 reviews
Only logged in customers who have purchased this product may leave a review.